What do you imagine if you heard the word cunnilingus or oral sex for women? Generally the shadow of women about the position of oral sex is lying with the legs open. But actually, there are several oral sex positions that you can ask your partner to try. Get ready!
1. All Fours
Sitting on someone's face is an oral sex position that can be fun for you. But on the other hand, this position can also feel uncomfortable and actually makes you awkward, because your weight is concentrated on the face of a partner.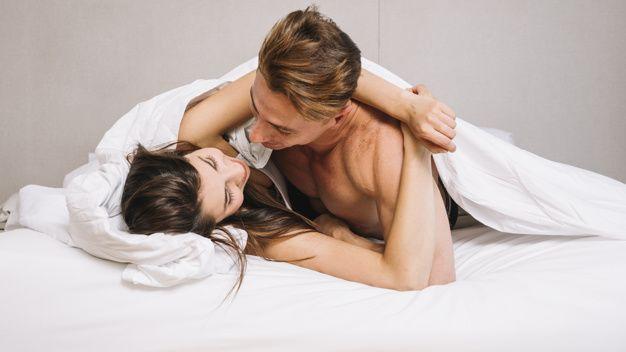 This All Fours position is a variation of the sitting position, where you can still position the Miss V on your partner's face, but your body rests on both knees and hands. With a position like this, you feel comfortable and your partner can give you maximum satisfaction.
2. Lean Forward
How to make oral sex more sensational, just try it in a standing position. Although oral sex is usually done by sleeping on your back, now you can try it by standing while looking down and palms resting on the wall, while the position of the couple kneeling behind him. You can try it in the bedroom, living room, or even when you are taking a shower under the shower.
3. Wrapped Eagle
This position offers a bit of a challenge, because your feet must encircle your partner's head. You can do this by lying down, but the position of your hips will be slightly raised so that the partner can freely engage in oral sex.
4. Forbidden Fruit
If you and your partner like the doggy style position, then you will like this oral sex position. Try resting on both knees and hands. Once you find a comfortable position, ask your partner to have oral sex from behind.
5. Modified 69
Have your partner sleep on your back on the side of the bed. Position your hips above his face. You can also while performing oral sex on a partner while still relying on the hands and knees.
6. Kick Back
This time you have to look for a comfortable sofa or chair to be able to do the position. Sit on the sofa with your legs raised and let your partner explore your miss V.
7. All Curled Up
This position is a bit complicated, but that does not mean you can not enjoy it. The trick, sleep on your back, bend your knees, and hug your legs as close to the chest as possible. This leg hugging position can introduce you and your partner to an angle of oral sex that you may not have tried before.